A coupon code to renew current plan or purchase a new plan at a discounted price can be easily accessible.
Please note that there is an expiration date and time to the codes.
On the pricing page of any product in our site, a blue pop up will appear and you can copy the code provided within it by simply clicking the box that has a copy icon.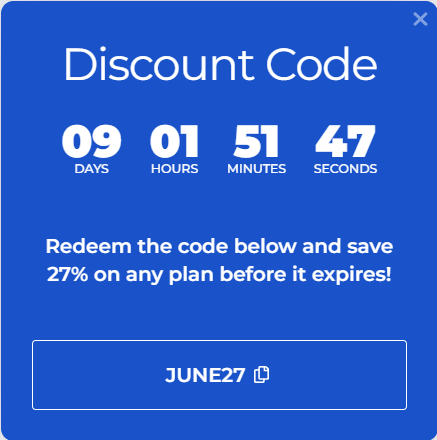 Another way to access a coupon code is by checking our discord server. The code is placed in the #discount-code channel with the relevant information regarding it such as expiration.

Some of our partners may also have a coupon code that is better than the publicly available codes, but it is offered for a limited time or sometimes restricted in terms of use cases.